There is no 'significant relationship' between the numbers of graduates from Stem (science, technology, engineering and maths) subjects and economic growth, according to a recent study conducted by Paul Whiteley, professor of politics at the University of Essex, UK.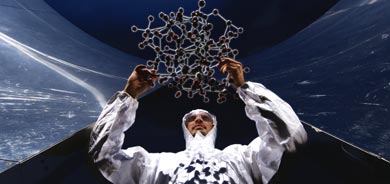 — © European community, 2006
The results fly in the face of pronouncements made by Lord Mandelson in January, when he was the UK's business secretary, that Stem graduates would be 'crucial in securing future prosperity'.
According to an article by Ann Mroz in the Times Higher Education, 'the government is mistaken to continue arguing that science graduates alone are the key to delivering economic growth'. She also welcomes Whiteley's analysis that shows that while increased numbers of Stem graduates  do not correlate to increased economic growth, the total number of graduates – regardless of which subject they study – does influence economic growth.