According to a recent survey conducted by the Pew Prescription Project health policy think tank 69 per cent of Americans believe that contamination of prescription drugs is a 'serious problem'. This compares to 83 per cent of respondents believing that toys made with unsafe materials are a serious problem.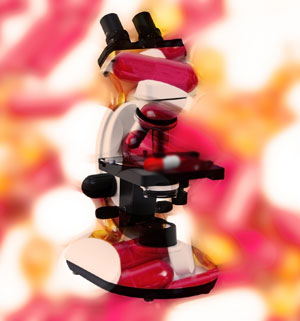 Interestingly, 78 per cent of those asked said they were confident that drugs made in the US were free from contamination.. However, respondents said they had 'no confidence in drugs from India and China', with 70 per cent saying they were worried about contamination in drugs made in China, while 54 per cent said the same about drugs originating in India.
69 per cent of those asked thought that foreign factories need to be inspected at least once every 2 years, echoing calls made by the European Fine Chemicals group for greater inspection of Asian active pharmaceutical ingredient manufacturers.
PHARMACEUTICALS
Shire takes bit between its teeth
Speciality pharmaceutical company Shire has seen its second quarter revenues increase 35 per cent to $849 million (£531 million), with sales from 'core products' increasing 39 per cent to $684 million.
The company's best seller continued to be its attention deficit hyperactivity disorder drug Vyvanse (lisdexamfetamine), which had sales of $148 million – up 30 per cent compared to the same period in 2009. Operating income increased 233 per cent to $270 million.
'This was another excellent quarter with strong performance from core product sales, up 39 per cent, driving increases in operating income and earnings per share. Shire is performing well on all fronts,' said Angus Russell, Shire's chief executive.
GSK ups the ante in fight against antibiotic resistance
GlaxoSmithKline (GSK) and the UK's Wellcome Trust has said that the x-ray crystal structure images of an experimental antibiotic bound to the enzyme topoisomerase was 'an important step forward in the race against antibiotic resistance'. The structure was published in the journal Nature.
'We already knew that targeting this enzyme was clinically proven to stop bacteria in their tracks, we just needed to be a bit more inventive in how we attacked it,' said Michael Gwynn, of GSK's infectious diseases research group. 'These images and the data showing the efficacy of this compound against a range of bacteria validate our approach, demonstrating that the enzyme can still be blocked even in bacteria already resistant to other antibiotics that work against this same enzyme.'
The company has also paid $15 million to acquire an exclusive license to develop and commercialise Anacor's boron-containing antibiotic GSK2251052 (formerly known as AN3365). According to the companies, early stage studies have shown the compound exhibits 'robust activity against multi-resistant gram-negative bacteria with no cross resistance to existing classes of antibiotics'.
'GSK2251052 has an entirely novel mechanism of action with the potential to be the first new class antibacterial to treat serious hospital gram-negative infections in 30 years,' said David Payne, vice president of GSK's antibacterial drug discovery unit.
Novo sales up
Danish diabetes expert Novo Nordisk has seen its sales increase 14 per cent to DKK29.1 billion (£3.2 billion) driven by a 22 per cent increase in modern insulins and a good start for its new diabetes drug Victoza (liraglutide). Since its US launch early this year, Victoza, a long-acting glucagon-like peptide-1 (GLP-1) analogue, has taken 27 per cent of the GLP-1 market .
Operating profits at the company increased 19 per cent to DKK9.4 billion with net profit increasing 21 per cent to DKKK6.9 billion.
'The underlying business growth is solid, driven by our portfolio of modern insulins and Victoza, and we therefore raise our guidance for 2010,' said Lars Rebien Sørensen, Novo's chief executive.
'We are also very encouraged by the continued progress within our pipeline including both new insulins, liraglutide for obesity and haemostasis projects.'
INDUSTRY
Dow Corning bounces out of recession with record sales
Dow Corning has seen said its second quarter sales reached record levels of $1.5 billion – an increase of 30 per cent compared to the second quarter of 2009. The company, which is equally owned by Dow Chemical and Corning and does not report full financial details, said its net income increased 91 per cent compared to the same period in 2009, reaching $220.7 million.
'Dow Corning's second quarter sales marked a record for the company as we continue to put the global recession behind us,' said Donald Sheets, Dow Corning's chief financial officer .
'Demand for Dow Corning's silicones products strengthened over the previous quarter with outstanding growth in Latin America and Asia. Dow Corning's Hemlock semiconductor group saw increased sales from new manufacturing capacity that began to come on line in the second quarter.'
Fertilising the future
Canada-based agrochemical company Agrium has said its second quarter sales have increased 7 per cent to reach $4.4 billion, with chief executive Mike Wilson commenting that 'the second quarter started at a hectic pace' which helped the company to deliver 'excellent second quarter results, the highest in our history'.
The increased sales helped operating profits increase 35 per cent to $732 million which the company ascribed to 'higher retail crop nutrient gross profit and wholesale potash sales volumes'.
The company said that after it decided to pull-out of its pursuit of CF Industries in March it made $52 million upon selling the shares it had bought in CF.
But while Agrium appears to have profited from pulling out of its acquisition of CF, CF has seen its profits hit hard by its acquisition of Terra Industries. Despite sales increasing 32 per cent to $1.3 billion, increased cost of sales and restructuring charges caused CF operating profits to fall 11 per cent to $350 million.
'Nitrogen volumes in the second quarter benefited from market conditions and our operating decisions, in addition to the increased scale of the new CF,' said Stephen Wilson, chief executive of CF.
'We are very enthusiastic about the profile of the combined company and what we can accomplish with our expanded production and distribution network.' Since its purchase of Terra, CF has become the world's second largest nitrogen products producer and third largest phosphate producer.
Explosion at Iranian pet chem  site
According to Iran's semi-official news service Mehr News a massive explosion occurred at the Pardis Petrochemical plant in the southern port of Assalouyeh which caused a huge fire. Five workers are believed to have died following the incident, which is thought to have started after welding sparks ignited gas leaking from a ruptured gas pipe.
The explosion caused significant damage to the complex and an entire unit of the plant has been burned down. The second phase of the plant was inaugurated by Iranian president Mahmoud Ahmadinejad on 28 July.
Matt Wilkinson