It would seem that things are looking up for BP after the company announced it had reached a 'significant milestone' in its efforts to permanently seal the leaking oil well in the Gulf of Mexico. The 'static kill' operation has seen the company pump heavy drilling mud into the well which is now stopping the oil from escaping the well head.
And just days after the US government released new estimates of how much oil – around 4.9 billion barrels in total – had been released into the Gulf Mexico, scientists have said that almost three quarters has already been cleaned up or broken down.
'The scientists are telling us about 25 per cent was not captured or evaporated or taken care of by mother nature,' said Carol Browner, White House energy adviser, on the ABC television network, before adding that more cleanup will still be necessary.
Despite the successes of the past 24 hours, the embattled company has decided to carry on with its divestment plans and agreed to sell its Columbian oil and gas exploration, production and transportation business for $1.9 billion (£1.2 billion). The business will be sold to a consortium of Ecopetrol – Colombia's national oil company – and Talisman of Canada.
But it is not all good news for BP, as the oil giant has been hit with a $10 billion lawsuit related to an alleged leak of toxic chemicals at its Texas City refinery earlier this year. Tony Buzbee filed the class lawsuit on behalf of more than 2,200 named plaintiffs who allege that more than '538,000 pounds (244,000 kg) of toxic chemicals, including benzene' were released from the refinery over a 40 day period.
PHARMACEUTICALS
Pfizer sales soar thanks to Wyeth buy
Pfizer, the world's largest drugmaker, has seen its second quarter sales increase 58 per cent to $17.3 billion thanks to the contribution of drugs acquired with its $68 billion purchase of Wyeth in January 2009.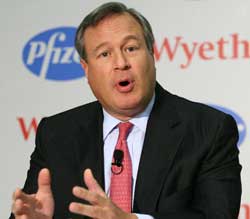 Operating profits increased 30 per cent to $4.0 billion while research and development costs increased 29 per cent to $2.2 billion. Lipitor (atorvastatin) continues to be Pfizer's biggest selling drug, amassing sales of $2.8 billion during the quarter – although with the patent on the drug soon to run out, the company will be looking for sales from its other drugs to ramp up.
'During the quarter, Pfizer's more balanced global portfolio, which includes small molecules, biologics and vaccines as well as off-patent pharmaceuticals and diversified products generated strong performance in a period of notable worldwide economic uncertainty,' said Jeffery Kindler, Pfizer's chief executive.
'Within our biopharmaceutical businesses, our recently launched vaccine for the prevention of pneumococcal disease in children, Prevenar 13, was a strong contributor, while many key products in our primary care, speciality care and oncology units also performed well on a global basis.'
Charles River backs out of WuXi deal
US-headquartered contract research organisation (CRO) Charles River Laboratories has bowed to shareholder pressure and terminated its acquisition of Chinese rival WuXi Pharmatech. The decision to cancel the buy-out will cost Charles River $30 million and the company has decided to use some of the cash it had raised to repurchase $500 million of its own stock.
'We believed that this transaction, which would have created the premier early-stage contract research organization, would have resulted in long-term strategic benefits for our business and our shareholders,' said James Foster, Charles River's chief executive.
'We also value our stockholders' views and given their concerns about the proposed transaction, and our commitment not to proceed without their support, we have decided that terminating the transaction is the appropriate action to take.'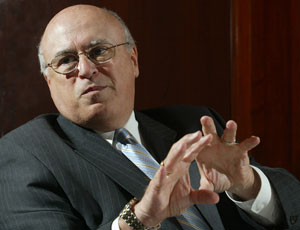 Merck's profits hit by restructuring costs
Despite Merck & Co.'s second quarter sales increasing 92 per cent to $11.3 billion following its purchase of Schering-Plough its operating profits for the quarter were down 37 per cent at $1.2 billion. The company ascribed these to costs related to its purchase of Schering-Plough and subsequent restructuring ate away at its increased sales.
Its top-selling drug was once again its asthma/allergic rhinitis drug Singulair (montelukast) which had sales of $1.3 billion during the quarter.
'Our strong bottom-line performance in the second quarter demonstrates Merck's continued success in executing our post-merger strategy,' said Richard Clark, Merck's chief executive. 'We're now halfway through our first full year as a combined company. Already we're seeing positive signs of what can be achieved – despite patent expiries and a challenging economy. I'm very pleased with what our team has accomplished.'
Shire moves on Movetis
UK-based speciality pharma company Shire has made a €19 per share bid for Belgian gastrointestinal (GI) drug specialist Movetis which values the company at €428 million. The offer marks a 55 per cent premium on its initial share price of €12.25 when it floated on the stock exchange in December.
According to pharmaceutical analysis company Evaluate Pharma, two key shareholders with a combined stake of 38.9 per cent have already agreed to sell their shares to Shire.
'The management teams of Movetis and Shire believe that, together, we will be able to build on our knowhow, our existing European teams and our infrastructure to become a partner of choice for European GI specialists and optimise the commercialisation of Resolor alongside Mezavant in Europe,' said Dirk Reyn, chief executive of Movetis.
'Taking our other assets in development into account, we have one of the strongest global and European product portfolios in gastroenterology.'
INDUSTRY
Increased sales put Dow back in the black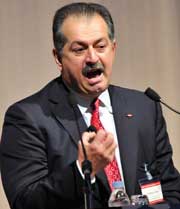 The improving global economy has helped Dow's second quarter sales increase 26 per cent to $13.6 billion – driven by a 7 per cent increase in volume demand and a 19 per cent increase in selling prices.
The increased revenue helped the company return to making a second quarter profit of $790 million – compared to an operational loss of 4683 million in the same period in 2009.
'With yet another quarter of top- and bottom-line growth across our company, we continue to have confidence that momentum is gradually building, and we have not changed our view of a sustained global recovery led by Asia, slowly helped by the US recovery, but with Europe lagging,' said Andrew Liveris, Dow's chief executive.
'Dow has continued to experience high demand for products in downstream, market-driven sectors. Our broad geographic and portfolio presence in high-growth sectors such as electronics, water and other infrastructure markets bodes well for our ability to outpace the overall economic recovery.'
DSM looks forward to strong year
Dutch life science and materials company DSM has increased it outlook for the year after sales continued to increase, driving the company to record operating profits.
Sales of €2.3 billion were up 28 per cent compared to the second quarter of 2009 and 10 per cent compared to the first quarter of the year. The company's operating profits were up 188 per cent at €246 million compared to the second quarter of 2009.
The company said the general drivers behind its growth were improving business conditions in most geographic areas – partly due to restocking.
'Operating profit increased by more than 25 per cent compared to the first quarter and for the current business portfolio it was the best quarter in DSM's history. Our outstanding performance in the quarter reflects very good volumes across our businesses combined with a continued disciplined focus on pricing and costs,' said Feike Sijbesma, DSM's chief executive.
'DSM has emerged from the recession as a stronger company and is now reaping the benefits, evidenced by robust results and a very strong balance sheet.'
Huntsman to buy Indian chemicals business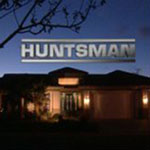 US-based Huntsman has agreed to buy the chemicals business of India-based Laggans Petrochemicals for an undisclosed amount. The business, based in Ankleshwar, India makes amines and surfactant and has annual sales of around $45 million. Huntsman expects the deal to increase its total annual sales into India to $260 million – around 3 per cent of sales.
'The acquisition of this business is strategically important as we look to meet the rapid growth in demand for other amines within Asia,' said Daniele Ferrari, president of Huntsman's performance products division.
'A stronger manufacturing presence in India will enable us to better support our customers and their growth specifically within the Indian economy.'
Matt Wilkinson