This week has seen the island of Haiti fall victim to a horrendous magnitude 7.0 earthquake. It has destroyed roads and buildings and claimed thousands of lives – the Red Cross has estimated that at least 50,000 people have lost their lives to the quake and that at least 3 million have either lost their homes or been injured.
Amgen, Abbott Laboratories and Eli Lilly are leading the efforts of pharmaceutical companies to provide cash as well as medicines. Amgen has said it will donate $2 million (£1.2 million) through its disaster relief programme, Abbott has said it will provide $1 million in initial humanitarian aid in response to the quake, while Lilly has pledged an initial cash donation of $250,000.
'The current situation in Haiti is a profound human tragedy,' said Robert Smith, president of the Lilly Foundation. 'The significant number of casualties and widespread property damage require an urgent and compassionate response. We hope Lilly's contributions will help ease some of the suffering, and aid in the recovery efforts.'
'The recent earthquake has had a devastating impact on Haiti's limited health care system, which was already facing significant challenges,' said Catherine Babington, president of the Abbott Fund. 'Building on our existing partnerships with humanitarian organisations in Haiti, we are providing funding and product donations to help address the immense and immediate health needs.'
Many other companies are donating to the efforts , including US conglomerate General Electric (GE) that has said its GE Foundation will donate $2.5 million in aid.
PHARMACEUTICALS
One in the eye for Novartis
Novartis's $39 billion bid to gain full control of eyecare company Alcon looks set to run into trouble from the company's minority investors who are unhappy to have been offered less for their shares than Novartis offered Alcon's majority shareholder Nestlé.
The minority shareholders have filed a class action lawsuit in the US against Alcon's board of directors, Novartis and Nestlé. While Novartis offer of $180 per share has been accepted by Nestle, it is only offering the minority shareholders $153 per share.
A statement from Lebaton Sucharow, one of the law firms handling the case, said: 'Novartis is using its de facto status as Alcon's majority and controlling shareholder to ram the proposed merger through to the lopsided detriment of Alcon's minority public shareholders. The proposed merger is structurally coercive and clearly offers the class of Alcon's minority shareholders an unfair price.'
Roche allies with Galapagos
Roche has signed up Belgian biotech company Galapagos in its quest for new therapies for chronic obstructive pulmonary disease (COPD). The alliance will see Roche pay Galapagos to discover new COPD targets and develop new small molecule drugs that target them.
While the deal sees Galapagos receive an initial fee of €6 million (£5.3 million), it could be worth up to €400 million if various milestones are met.
'Galapagos' track record in discovering novel therapeutic targets and its drug discovery expertise make it an ideal partner for our COPD discovery program,' said Satwant Narula, head of discovery for the inflammation area of Roche. 'We feel confident that this alliance will bring new mode of action drugs for COPD into the clinic for Roche.'
GSK moves for IBD candidate
The GlaxoSmithKline (GSK) licensing machine has kicked off the new year by signing up for the development and commercialisation rights to US-based ChemoCentryx's inflammatory bowel disease (IBD) candidate Traficet-EN (CCX282-B), which is currently in Phase II clinical trials.
The deal is worth an intitial fee of $35 million, with ChemoCentryx also standing to receive various milestone payments. CCX282-B is a small molecule oral drug that blocks the CCR9 chemokine receptor – a mode of action that is believed to modify immune system response that causes IBD.
Charles River suspends preclinical services
Contract research company (CRO) Charles River has decided to suspend operations at its preclinical services in Shrewsbury, MA, US due to 'extended softness in the preclinical market' resulting in excess capacity throughout the contract research industry. The company plans to shutter the facility by the middle of 2010 when ongoing in-life studies will be completed.
The softness has been partly caused by the large number of smaller biotech firms that have struggled to raise venture capital funding during the recession and have either had to mothball development programmes or close down entirely.
Lonza closes three sites
Swiss contract chemical company Lonza has decided to shut three of its small molecule manufacturing facilities in the US, UK and Canada in a bid to cut costs. The move will lead to 175 job cuts and is the 'next step of strategic move of small molecule production towards Asia'. The company is aiming to reduce fixed costs by as much as CHF80 million (£48 million) in the next year and a half.
The facilities are based in Conshohocken, US, Shawinigan, Canada and Wokingham, UK. 'The closure of the three sites will help to optimise our global operational network and further increase the competitiveness for our customers. The re-engineering project is a key element in our endeavour to bring Lonza back to a sustainable growth,' said Lonza's chief executive Stefan Borgas.
INDUSTRY
Reliance continues to stock up war chest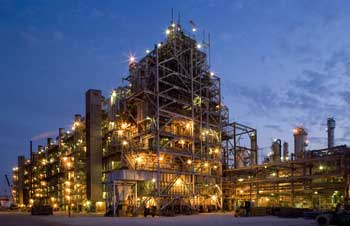 India's largest company, Reliance Industries, has continued to stock up its cash reserves in readiness for its proposed takeover of bankrupt chemicals group LyndellBasell. In its third equity sale since September, the company sold shares in its Petroleum Trust subsidiary worth INR34.65 billion (£468 million).
To date, the company has raised more than £1.2 billion to fund its bid to gain a controlling stake in LyondellBassell when it emerges for bankruptcy.
Under LyondellBassell's current reorganisation plan, senior lenders would convert $18 billion of debt into equity which would give them control of the group.
DuPont and BASF settle
DuPont and BASF have reached an agreement over the corn seed patent dispute they filed against each other last June in the US District Court for the District of Delaware. The companies have agreed to cross-license patents for corn seeds that resist the acetolactate synthase (ALS) herbicides that both companies produce.
Terms of the agreement were not disclosed.
CF rolls out of turf war
For the past year a convoluted battle for control of much of the US nitrogen and phosphate fertiliser manufacturing capacity has been raging, with CF Industries fighting to take over Terra Industries in order to fight off a takeover bid from Agrium. However, CF has now ended its hostile takeover bid for Terra Industries rather than raise its offer to bring it in to line with current valuations.
'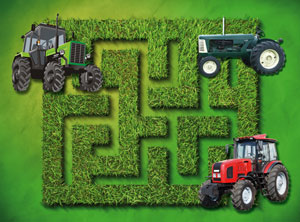 It is clear that an acquisition of Terra now would require a significant increase in our offer, given the substantial uplift in equity values in the fertiliser sector,' said Stephen Wilson, chief executive of CF Industries. However, while the company may miss out on the 'strategic merits of the transaction' it has 'more than offset' the expenses incurred in the year-long bid by selling its 7 per cent stake in Terra for about $249 million.
Meanwhile, Agrium has said that it will nominate two independent directors for election to CF's board at its next annual general meeting (AGM) to 'bring objectivity to CF's board'.
LABORATORY
Bruker stimulated
US instrument maker Bruker has seen sales boosted by government stimulus money – having received over 100 systems orders funded by government funds in the second half of 2009. The company said that it had received stimulus orders for high end instrumentation such as NMR, mass spec, pre-clinical MRI equipment and x-ray systems.
'We are delighted that so many top-notch researchers around the world have selected high-performance scientific instruments from Bruker, and we thank our customers for their vote of confidence,' said Frank Laukien, chief executive of Bruker.
Matt Wilkinson