In this week's business round-up we cover the US' latest preparations for the swine flu pandemic; AstraZeneca's ever-growing list of litigation; and Mitsubishi and DSM playing a €90 million game of swapsies.
PHARMACEUTICAL
US plans for swine flu pandemic
With the World Health Organisation (WHO) announcing that nearly 13,000 people around the world have been infected with swine flu [Influenza A (H1N1)], the US Department of Health and Human Services (HHS) has sprung into action and decided to spend around $1 billion (£0.6 billion) to study and produce potential vaccine ingredients. According to Kathleen Sebelius, secretary of the HHS, 'preparation and planning are critical to keep Americans safe in the face of a potential pandemic. Our goal throughout this new H1N1 outbreak has been to stay one step ahead of the virus.'
The funds have been used to place new orders on existing contracts with companies that hold US licenses for flu vaccines. The orders will help minimise the risk that the firms run of producing a bulk supply of antigen and adjuvant for a vaccine that may never be used. Novartis and GlaxoSmithKline have won large contracts to supply antigen and adjuvant ($290 million and $180 million respectively) while Sanofi-Pasteur has won a $190 million antigen-only contract.
Once the firms have received the seed virus they will start production and the first vaccine shots may be ready within months.
Celleron buys cancer drug from AZ
In an unusual role reversal, Oxford University UK spin-out Celleron has secured the rights to a cancer drug (AZD9468) from pharma giant AstraZeneca. The companies have dubbed the deal a 'personalised medicine collaboration' as Celleron will be using its CancerNav biomarker platform to identify those tumours that the histone deacetylase (HDAC) inhibitor will be most effective against so it can conduct a focused clinical development and commercialisation programme.
Under the terms of the deal, full development and commercialisation rights to the drug, which will be renamed CXD101, pass to Celleron, with AstraZeneca to receive 'significant milestones and royalties'.
'We have strong respect for Celleron and Oxford University's unique skills in this specific field. AstraZeneca will benefit from the potential success of this drug in several ways and through partnership can do so without the need to commit internal R&D resources,' said John Goddard, senior vice president of Strategic Planning and Business Development at AstraZeneca.
BMS wins full approval for Sprycel
The US Food and Drug Administration (FDA) has granted full approval to Bristol-Myers Squibb's (BMS) Sprycel (dasatinib) therapy for chronic myeloid leukemia (CML) patients who are resistant or intolerant to other therapies, including Novartis' Gleevec. The tyrosine kinase inhibitor was originally approved in 2006 under the accelerated approval regulations for new drugs for serious or life-threatening diseases.
AstraZeneca wins key Seroquel case
A Delaware, US, judge has thrown out a lawsuit against AstraZeneca that claimed the antipsychotic medicine causes diabetes. In a one-paragraph ruling, Superior Court Judge Joseph Slights III granted the company's request to exclude the testimony from a medical expert for the plaintiff – a move that disqualified the entire case.
'In the absence of competent expert testimony regarding specific causation, the court has also determined that it must grant the defendants' motion for summary judgment in this case,' wrote Slights, who said he would issue a written opinion later.
The case had been scheduled for trial in June and was to be the first to reach court of nearly 10,000 cases that allege the pharma giant either hid or minimised evidence that Seroquel use might lead to diabetes. The news will come as welcome relief to AZ after various internal communications had been made public which discussed how off-label usage could be increased.
Meanwhile, AZ is being sued by US specialty pharma firm Verus for $1.3 billion after the company decided to terminate a deal to take on the former's paediatric asthma development programmes, citing toxicity issues.

Amgen buys into Cytokinetics heart drugs
US biopharma firm Amgen is to pay $50 million to license Cytokinetic's cardiac contractility programme. The deal includes the novel cardiac myosin activator CK-1827452, which is being developed for the treatment of heart failure. Under the terms of their 2006 collaboration and options agreement, Amgen has assumed responsibility for the development and commercialisation of CK-1827452 and related compounds.
'Recently completed clinical trials of CK-1827452 suggest that this drug candidate may represent a major step forward in the treatment of heart failure,' said Robert Blum, Cytokinetics' chief executive. 'We are looking forward to now expanding our collaboration with Amgen to provide for the advancement of this novel cardiac muscle activator into studies that are designed to further assess the clinical benefit of this exciting compound.'
CSL's Talecris buy could be stopped
The US Federal Trade Commission (FTC) is to file a complaint in the US Federal District court to challenge Australian blood-plasma product maker CSL's proposed purchase of US-based Talecris Biotherapeutics, as it believes the deal could lead to 'an increase in the likelihood of coordination in the market'.
The merged company would displace Baxter at the top of the $15 billion global market for therapies derived from blood-plasma, but Brian McNamee believes the 'sector is intensely competitive with manufacturers rapidly expanding'.
'CSL strongly disagrees with the Commission's position that consolidation over the last 19 years has limited supply and driven prices higher. We believe the reverse is true and in fact consumers have benefited by increased output, innovation and lower prices than would otherwise have been the case,' said McNamee.
J&J file for arbritration over Merck S-P tie up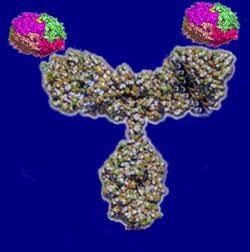 Johnson & Johnson has filed an arbitration demand requesting that the planned merger between Merck & Co. and Schering-Plough (S-P) constitutes a change of control at S-P that would permit the termination of the co-marketing agreements between the two companies for its inflammatory/immune disease drug Remicade (infliximab), which had 2008 sales of $3.8 billion.
However, Merck says is confident that 'an arbitrator will agree that the Merck/Schering-Plough merger does not give Johnson & Johnson the right to terminate this agreement'.
INDUSTRY
DSM and Mitsubishi play swapsies
Dutch chemical company DSM and Japan's Mitsubishi Chemical Company (MCC) are to swap strategic business divisions. In return for its Xantar polycarbonate business, DSM will gain Mitsubishi's Novamid polyamide business – both of which have annual sales of around €90 million (£78.9 million).
'This agreement builds on the strength of both companies. It is my belief that our polycarbonate business will have a bright future under the new ownership of MCC and I am very happy to welcome MCC's polyamide business to the DSM family,' said Roelof Westerbeek, president of DSM Engineering Plastics.
MCC has been actively restructuring its petrochemicals business due to the economic downturn and the swap is designed to let both companies focus on increasing the global reach of the businesses they consider to be their core strengths.
Meanwhile, DSM, is to quadruple the production capacity for its Stanyl ForTii polymer by the end of 2009. The halogen-free, flame-retardant high-temperature polymer supports lead-free soldering and was the first new polymer introduced in the new millennium.
'Positive results of the ongoing market development of Stanyl ForTii as well as recent advances in research and development have enabled a faster ramp-up of production capacity than previously envisaged. Despite the current difficult economic conditions, market acceptance of Stanyl ForTii has not slowed,' said Gart Kostermans, project director of StanylForTii for DSM Engineering Plastics.
Lanxess continues to increase R&D investment

German speciality chemicals maker Lanxess is once again planning to increase its R&D spend. The company says its research budget will be increased by 10 per cent this year, despite the economic climate dampening sales expectations. Last year, the company spent €97 million on research and development – accounting for around 1.5 per cent of its sales.
The company has targeted Asia for much of this increased expenditure and has officially opened an expanded High Performance Rubber R&D Centre in Qingdao, China – a move the company believes underlines its strategy of profitable growth in Asian through targeted investments in research and development.
'To be ahead of the competition, especially in BRIC [Brazil, Russia, India, China] countries, we need to deliver tailor-made and innovative products to our Chinese customers. This new research center will give us a competitive edge by developing new products and applications for the growing Chinese rubber market,' said Werner Breuers, a member of Lanxess' board.
Hemlock brings new polysilicon capacity online
Hemlock Semiconductor, which includes two Dow Corning joint ventures, has started operating a new 8,500 tonne polycrystalline silicon (polysilicon) production facility at its Hemlock, Michigan, US site. The new capacity represents the completion of the first phase of its $1 billion expansion plans that were announced a year ago.
'The new capacity from our latest expansion is a critical milestone to ensure our customers' confidence that they will have the silicon feedstock needed for the semiconductor and fast-growing solar energy industries,' said Rick Doornbos, Hemlock's chief executive.
'Despite the economic recession, the long-term outlook for the solar market remains strong. Our demonstrated capabilities to deliver recent capacity expansions on or ahead of schedule and our more than 40 years of technical and manufacturing experience puts Hemlock Semiconductor in a strong position to help our customers succeed in an industry that continues to show promise and growth.'
Air Liquide consolidates photovoltaic position
Air Liquide says it has signed several new contracts which consolidate its position as the leading supplier of carrier and specialty gases to the photovoltaic industry. The company has said it will invest €13 million to meet the needs of these new customers around the world.
'We are pleased to be the chosen supplier of the three largest solar cells production campuses in the world. These new signatures with PV market leaders confirm the success of our solar global offer, reinforcing our number one position in a fast-changing industry. The photovoltaic activity is at the crossroads of Energy and the Environment, two growth drivers of the Air Liquide Group.' said Francisco Martins, vice-president of the World Business Line Electronics group of Air Liquide.
Matt Wilkinson